SOLD OUT!!
An Evening of Wine & Words with :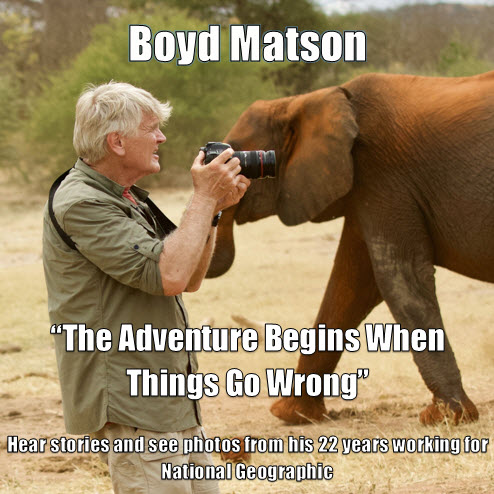 Saturday, January 11, 2020 | 7:00 P.M to 9:00 P.M.
Chandor Gardens Mansion | 711 West Lee Ave., Weatherford TX
Tickets were $35/each
There was a "Sold Out" crowd of 110 people captivated by Boyd's presentation titled "The Adventure Begins When Things Go Wrong. Boyd held the crowd amazed, captivated and often laughing hearing his stories from his 22 years working for National Geographic.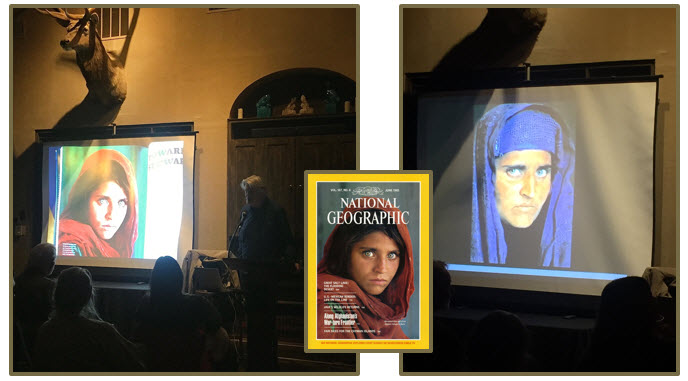 Boyd sharing the story about being involved with finding "The Afghan Girl" – Sharbat Gula.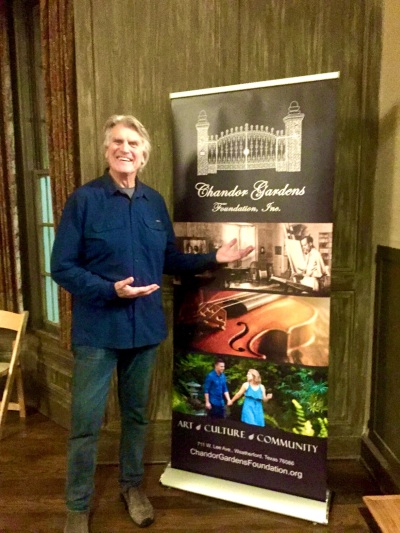 A little about Boyd Matson:
While working for National Geographic, Boyd Matson has been bitten, scratched, pooped on, and occasionally kissed by most of the creatures found at your local zoo. What he refers to as his job, others might describe as a career spent attending summer camp for adults.
During his twenty-two years at National Geographic he was the host of a variety of television and radio programs that transported the audience to the far corners of the world and to the hidden wonders in their own backyards.
Matson's travels took him to all seven continents where he participated in high-adrenaline adventures, witnessed amazing natural history, documented disappearing cultures and reported on exciting discoveries in archaeology and palaeontology.
Before coming to National Geographic, Matson spent many years in network television news: co-anchor "World News Now" (ABC); host of "The Real Story" (CNBC); correspondent for "Real Life With Jane Pauley" (NBC); co-anchor and correspondent for "USA Today On TV"; co-anchor "Sunday Today" (NBC); and senior correspondent "Today" (NBC). He began his career as a broadcast journalist in Fort Worth, Texas working at channel 11 and then channel 5.