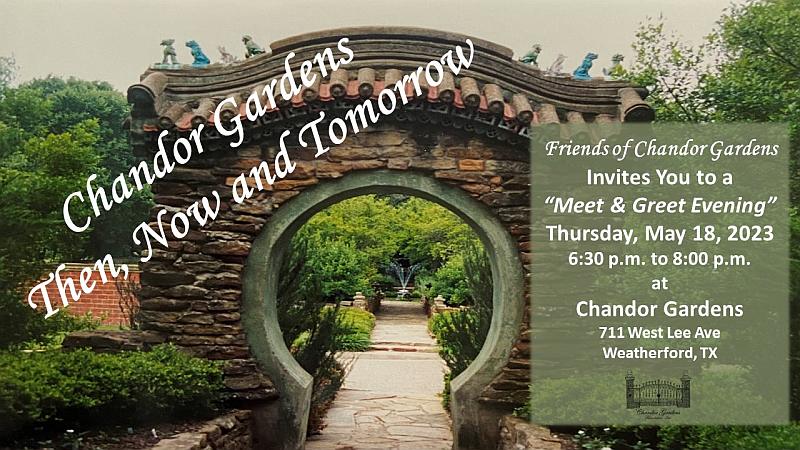 Friends of Chandor Gardens "Meet & Greet Evening" held on May 18, 2023 at Chandor Gardens from 6:30 pm to 8:00 pm.
This event gave existing Friends of Chandor Gardens members and their guests the opportunity to:
get to know each other better by having time to visit and socialize
learn more about Chandor Gardens past
invite guests (friends, and family) who may be interested in also becoming members of the Friends of Chandor Gardens
The theme of the evening was "Chandor Gardens Then, Now and Tomorrow".
The evening started off with the screening of two videos:
1) Chandor Gardens in the early 1980's at the early point of neglect and disrepair 6 years after Ina Chandor's passing.
2) A short film interviewing Dr Harold Lawrence and Melody Bradford after the Bradford's had completed the restoration of Chandor Gardens in the mid 1990's (produced and narrated by Katie Sherrod of KERA-TV, Dallas).
The evening was a tribute and Thank-You to Melody Bradfort for the mammoth restoration undertaken by herself and her husband Chuck Bradford in the 1990's, which returned Chandor Gardens to its glorious state as Douglas Chandor once had it. The program then outlined Chandor Gardens Foundation & Friends present activities and fundraising initiatives of today, and finished by showcaseing the plans for the expansion of Chandor Gardens in the future as per the Chandor Gardens Master Plan.
Melody Bradford answering audience questions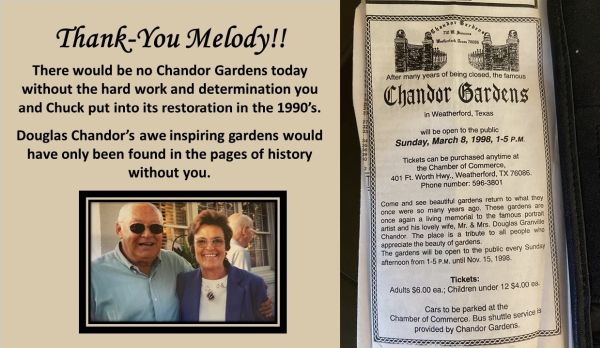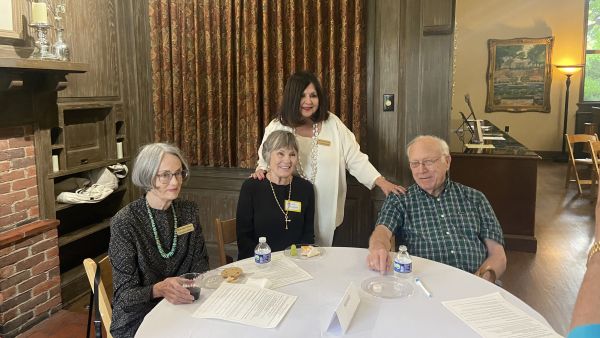 Elizabeth Lawrence, Melody Bradford, Jamie Bodiford (standing), & Dr. Harold Lawrence