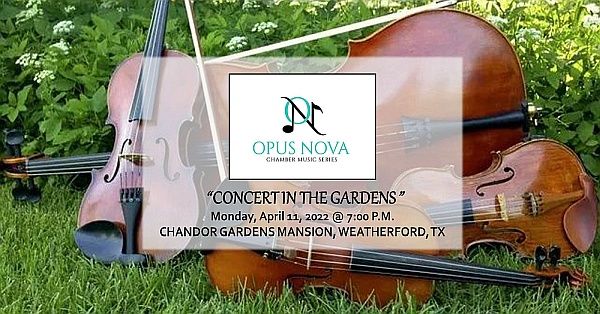 Chandor Gardens Foundation Inc. was pleased to have been able to bring Opus Nova Chamber Music Series to the Great Room of the Chandor Gardens Mansion for a beautiful evening of chamber music featuring works by Mendelssohn and Weber.
Guests enjoyed a glass of wine and light bites in the Great Room of the Chandor Gardens Mansion while listening to exquisite chamber music, as it should be performed, in an intimate setting. Doors opened at 6:30 P.M. and the concert started at 7:00 P.M.
This concert presented two chamber music masterpieces - a beautiful String Quartet Op. 44 No.1 by Mendelssohn, and a virtuosic Clarinet Quintet Op. 34 by Weber.
Felix Mendelssohn was 28 years of age when he composed his D Major String Quartet, opus 44 #1. Of the three Opus 44 quartets, dating from 1837 to 1838, the D major quartet was actually the last to be composed. Mendelssohn seems to have been particularly proud of it, which may be the reason it was published as the first of the set. D Major is a radiant key for strings, and this exuberant work is among Mendelssohn's finest chamber compositions.
Carl Maria von Weber, inspired by the charismatic virtuoso Heinrich Bärmann, favored the clarinet. Weber's concerto-like Clarinet Quintet in B-Flat Major, Op. 34, which blends the composer's operatic style with instrumental brilliance, will be performed by Stas Chernyshev, principal clarinetist of the Fort Worth Symphony Orchestra.
Tickets were $50/person
(Note: ticket price included refreshments and lite bites prior to the performance.)
Musicians who performed at "Concert in the Gardens":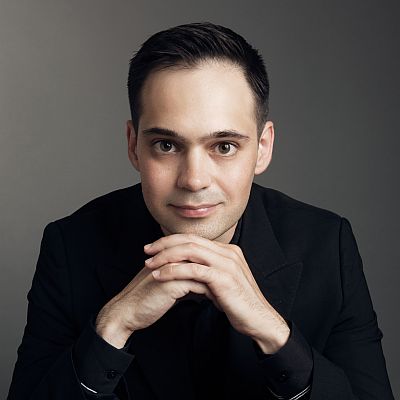 Stas Chernyshev (Clarinet), is the principal clarinetist of the Fort Worth Symphony Orchestra, and the founder of Opus Nova Chamber Music Series. Mr. Chernyshev is a prize-winner of many international competitions, and has appeared at Carnegie Hall in New York, Kimmel Center in Philadelphia, Kennedy Center in Washington, D.C., as well as in Switzerland, Spain, Germany, Russia, South Korea, and Japan. A devoted chamber musician, Mr. Chernyshev has collaborated with Grammy-winning ensembles Eighth Blackbird and Orpheus Chamber Orchestra, commissioned new works for his instrument. He has been featured on WQXR -New York's classical music station and WHYY's television program - On Stage at Curtis. Mr. Chernyshev holds a Bachelor's degree from the Curtis Institute of Music, and a Master's degree from St. Petersburg Conservatory.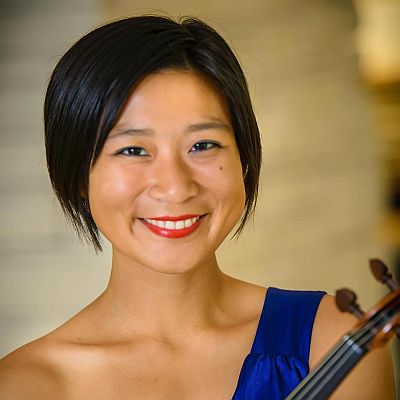 Jen Betz (Violin) is from San Jose, California and has played violin since the age of seven. She received her Bachelor of Music from Northwestern University in 2008 and is currently playing with the Fort Worth Symphony. She has played with the New World Symphony in Miami Beach, Florida. She has been a member of the Peninsula Music Festival since 2008.
In addition to playing violin, she enjoys running, reading, and traveling.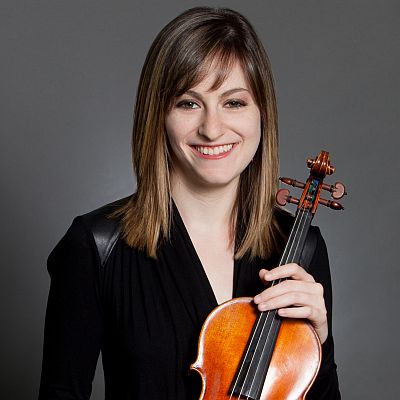 Molly Baer (Violin) joined the Fort Worth Symphony Orchestra in 2012. Before moving to Texas, Molly was a violin fellow at the New World Symphony in Miami Beach. She graduated from the New England Conservatory in Boston as a student of Miriam Fried, and received her Master's degree from Carnegie Mellon University's School of Music, where she studied with Andrés Cárdenes. Since moving to Fort Worth, Molly has participated in frequent chamber music performances with local ensembles and festivals. She has performed with Spectrum Chamber Music Society, Hall Ensemble, the Basically Beethoven Festival, Opus Nova, and Sedici Strings, a string quartet made up of colleagues in the Fort Worth Symphony.
She also teaches a private studio of violin students and has enjoyed coaching young chamber musicians for the Fort Worth Youth Orchestra.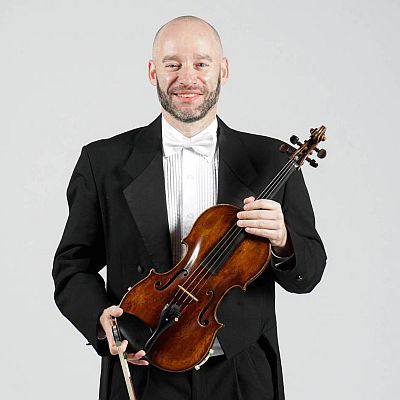 Dmitry Kustanovich (Viola) immigrated with his family to the U.S. at age 5, settling in Worcester, MA. After completing violin studies at the New England Conservatory and Manhattan School of Music, Dmitry became a violist, attending the Curtis Institute of Music, while working with Joseph de Pasquale. Dmitry joined the FWSO in 2005 and has also performed with the Atlanta, Boston, Dallas, Detroit, Pittsburgh, and Seattle Symphony Orchestras. He has toured the U.S. and Europe, working with many of the world's greatest conductors. His participation at Greenwood Music Camp and New York String Seminar propelled him into a career in music.
In his spare time, Dmitry enjoys playing chamber music with his string quartet Sedici Strings, travel, hiking, baseball and chess.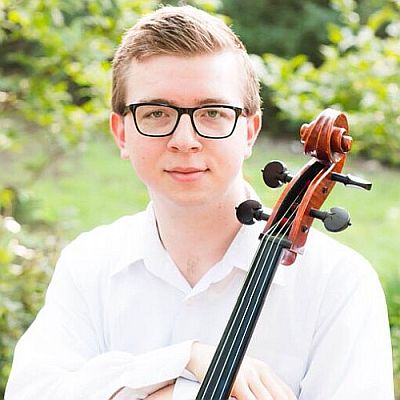 Allan Steele (Cello) was born in Chicago and began studying the cello at the age of four. He studied at the Music Institute of Chicago for four years, and was a long-time member of the Chicago Youth Symphony Orchestras. He previously studied with Tanya Carey, Hans Jensen, Susan Moses, and most recently, Ronald Leonard at the Colburn Conservatory of Music in Los Angeles, where he graduated with a Bachelor's of Music. Steele maintains an active solo career and has soloed with the Chicago Youth Symphony, the Northwest Symphony, the Colburn Conservatory Orchestra and the American Youth Symphony.
He is a founding member of the classical music group MC2.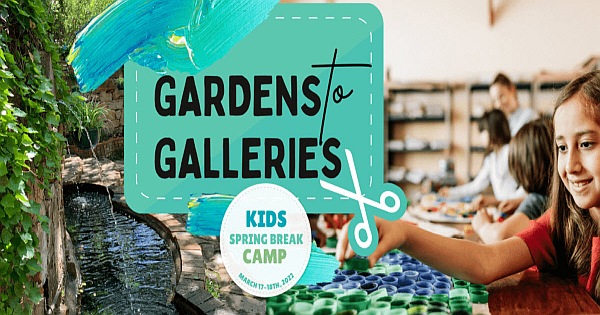 Gardens to Galleries Spring Break Camp held March 17 & 18, 2022 - A Two Day Spring Break Camp for Budding Creatives
This was a brand new collaborative program presented by the Doss Heritage and Cultural Center & Chandor Gardens Foundation Inc. Thirty students age 7 to 12 spent one day exploring and taking inspiration at the historic Chandor Gardens, and then the next day bringing inspiration to life though a unique art creation at the Doss Heritage and Cultural Center.
The campers had the opportunity to be inspired by elements from Chandor Gardens (natural, architectural or botanical) that they sketched or photographed to use as research for their art project. Upon completion at Chandor Gardens the group went the next day to the Doss Heritage and Cultural Center to construct their creations with use of paints, pens, and various recycled objects. Their inspired mixed media creations where then put on display in the newest Doss Exhibit "Gardens to Galleries"
Like all Doss Camps, fun and games were woven in with learning to make an unforgettable experience for the students.
This camp fee was $125 per child which included the following:
A camp T-shirt
A camp sketchbook
Supplies for project
Two days of camp
Snacks at camp (campers are required to bring their own lunches)
Games
Fun!
THIS WAS A JOINT PROGRAM OF

BRINGING CULTURAL ORGANIZATIONS TOGETHER TO CREATE A STRONGER COMMUNITY!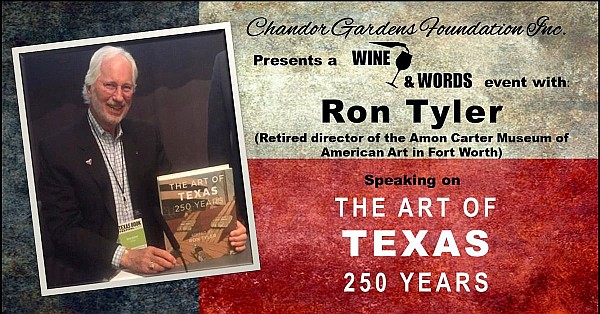 Chandor Gardens Foundation Inc. was pleased to present a Wine & Words evening on March 12, 2022, at Chandor Gardens Mansion, at 7:00 P.M. (Doors opened at 6:30) with guest speaker Dr. Ron Tyler presenting: The Art of Texas: 250 Years to the jsut under 80 ticket holders in attendance.
Guests enjoyed a glass of wine while Dr. Ron Tyler shared a summary of beautiful illustrations and insigh ts into how the art of Texas captured the uniquely Texan culture formed over the centuries.
Ron Tyler is the editor of The Art of Texas: 250 Years, which tells the deeper story of Texas art, beginning with Spanish colonial paintings and moving through two and a half centuries of art in Texas.
The Art of Texas: 250 Years is a ten-by-twelve-inch hardcover book with more than 350 full-color illustrations and fourteen essays written by noted scholars, art historians, and curators with the intent to analyze and characterize Texas art on a grand scale. The essays in the book are arranged chronologically by subject, starting with Tyler's essay on the history of Texas art from the eighteenth and early nineteenth centuries and concludes with an essay by K. Robinson Edwards on "Liberty and Lone Star Modernism" in the twentieth century.
Ron Tyler is the retired Director of the Amon Carter Museum of American Art in Fort Worth, Texas (2006-2011). He is former Professor of History at the University of Texas at Austin and Director of the Texas State Historical Association and the Center for Studies in Texas History at the University (1986-2006), during which time he was the editor-in-chief of The New Handbook of Texas (6 vols.; 1996 and now online) and the Southwestern Historical Quarterly (1986-2004). Before moving to Austin, he served for eighteen years as Curator of History and Director of Public Programs at the Carter.
Tyler is the author of numerous books on history and art including Santiago Vidaurri and the Southern Confederacy (1973), The Slave Narratives of Texas (co-editor, 1974), The Big Bend: A History of the Last Texas Frontier (1975), The Cowboy (photographs by Bank Langmore, 1975), Visions of America: Pioneer Artists in a New Land (1983), Audubon's Great National Work: The Royal Octavo Edition of The Birds of America (1993), Prints of the West (1994), and Western Art, Western History: Collected Essays (2019).
At the end of the presentation Ron will signed copies of the book The Art of Texas: 250 Years