SOLD OUT!!
An Evening of Wine & Words with :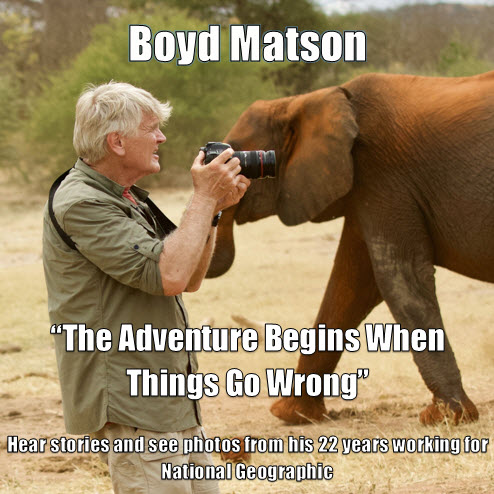 Saturday, January 11, 2020 | 7:00 P.M to 9:00 P.M.
Chandor Gardens Mansion | 711 West Lee Ave., Weatherford TX
Tickets were $35/each
There was a "Sold Out" crowd of 110 people captivated by Boyd's presentation titled "The Adventure Begins When Things Go Wrong. Boyd held the crowd amazed, captivated and often laughing hearing his stories from his 22 years working for National Geographic.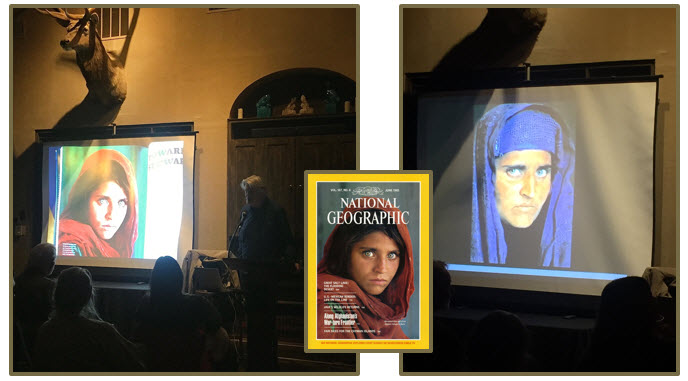 Boyd sharing the story about being involved with finding "The Afghan Girl" – Sharbat Gula.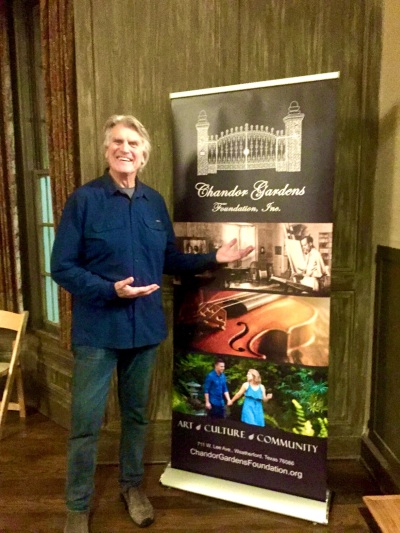 A little about Boyd Matson:
While working for National Geographic, Boyd Matson has been bitten, scratched, pooped on, and occasionally kissed by most of the creatures found at your local zoo. What he refers to as his job, others might describe as a career spent attending summer camp for adults.
During his twenty-two years at National Geographic he was the host of a variety of television and radio programs that transported the audience to the far corners of the world and to the hidden wonders in their own backyards.
Matson's travels took him to all seven continents where he participated in high-adrenaline adventures, witnessed amazing natural history, documented disappearing cultures and reported on exciting discoveries in archaeology and palaeontology.
Before coming to National Geographic, Matson spent many years in network television news: co-anchor "World News Now" (ABC); host of "The Real Story" (CNBC); correspondent for "Real Life With Jane Pauley" (NBC); co-anchor and correspondent for "USA Today On TV"; co-anchor "Sunday Today" (NBC); and senior correspondent "Today" (NBC). He began his career as a broadcast journalist in Fort Worth, Texas working at channel 11 and then channel 5.
SOLD OUT!!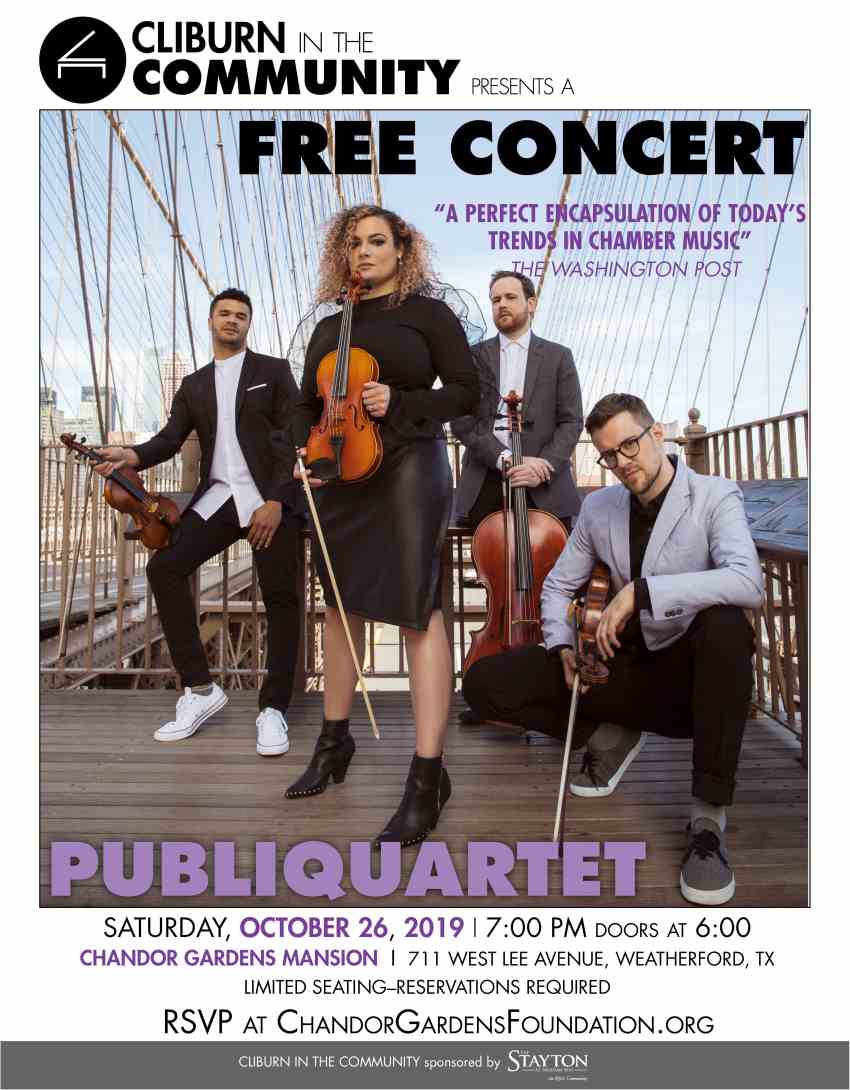 A must hear young, vibrant, and innovative string quartet, PUBLIQuartet.
About this Event:
The Cliburn along with Chandor Gardens Foundation was pleased to present the young, vibrant, and innovative string quartet, PUBLIQuartet (with violinist Curtis Stewart, violinist Jannina Norpoth, violinist Nick Revel, and cellist Hamilton Berry) to a sold out crowd at Chandors Gardens Mansion. This was a Free concert but reservations were required in order to secure a seat.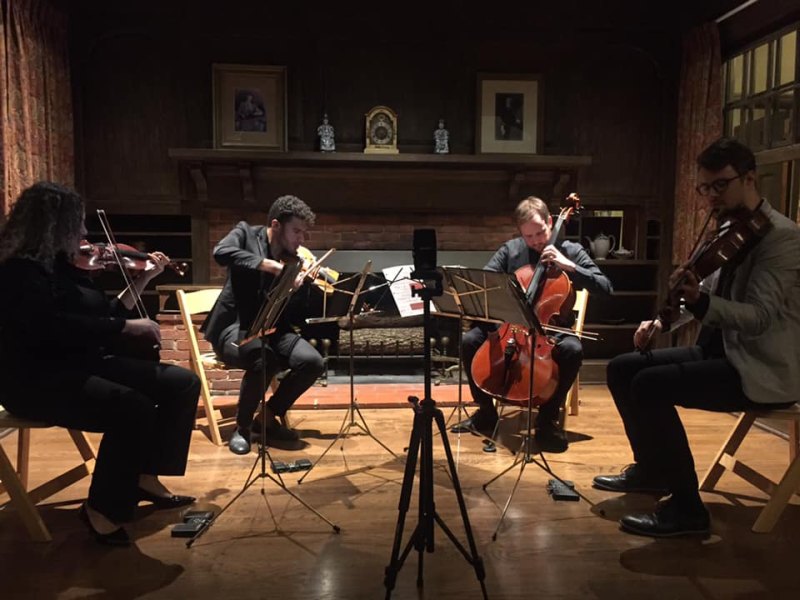 This visionary group of musicians was the 2016-2017 Quartet-in-Residence at the Metropolitan Museum of Art in New York, and has been hailed by the Washington Post as "A perfect encapsulation of today's trends in chamber music". They were also on the ballot for the 2019 Grammy Award for Best Chamber Music/Small Ensemble Performance.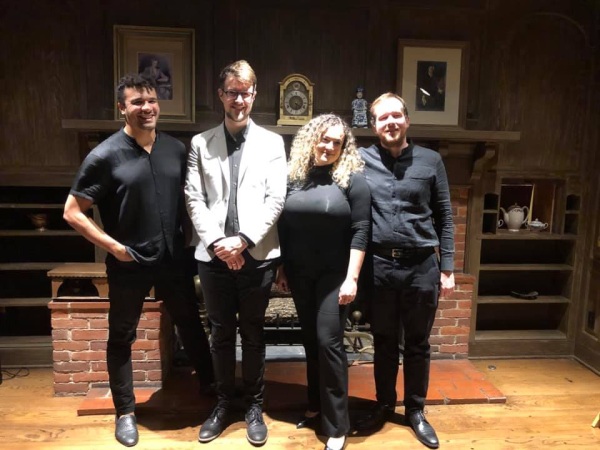 Congratulations to Debra Wakeland on winning the 2020 Kawasaki Brute Force 300 ATV in our 2019 raffle!!
The raffle draw was made Oct. 12, 2019 during the "A Night In Venice" Masked Ball at Chandor Gardens.
The following are a few photos taken at Freedom PowerSports Decatur when Debra claimed her prize: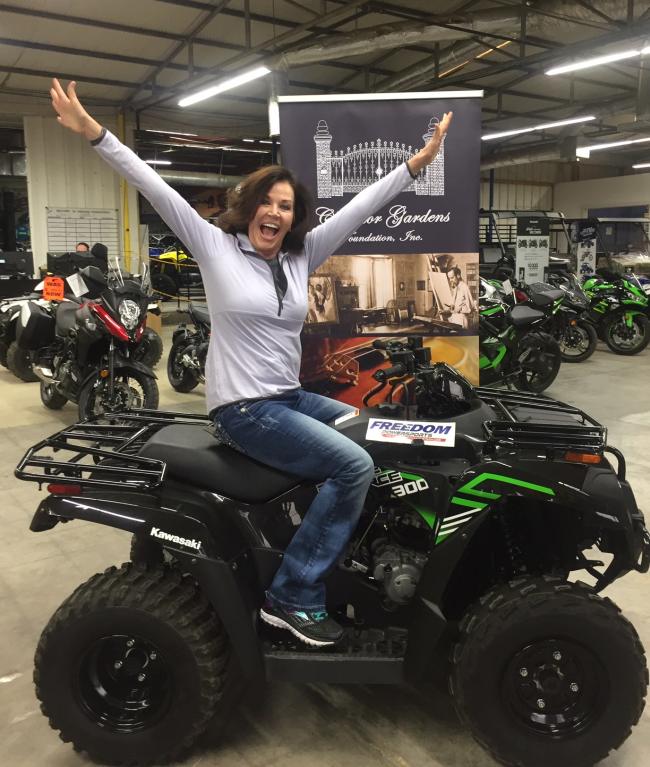 Our HAPPY winner - Debra Wakeland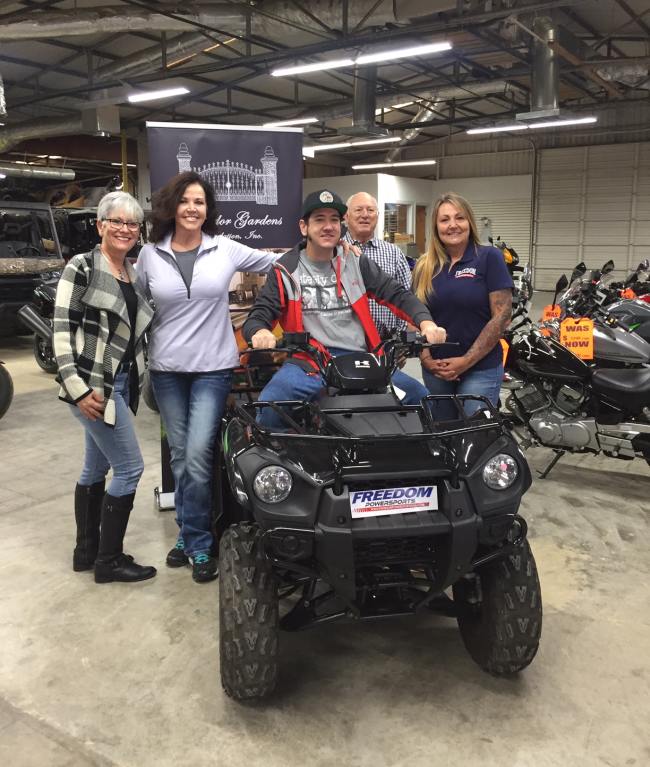 Pictured in the photo (L to R) : Eileen Leslie (Board Member, Chandor Gardens Foundation Inc.), Debra Wakeland (Prize Winner), Wil Wakeland (Debra's son), William Warren (Board Member, Chandor Gardens Foundation Inc.), & Nicole Hufsey (GM, Freedom PowerSports Decatur)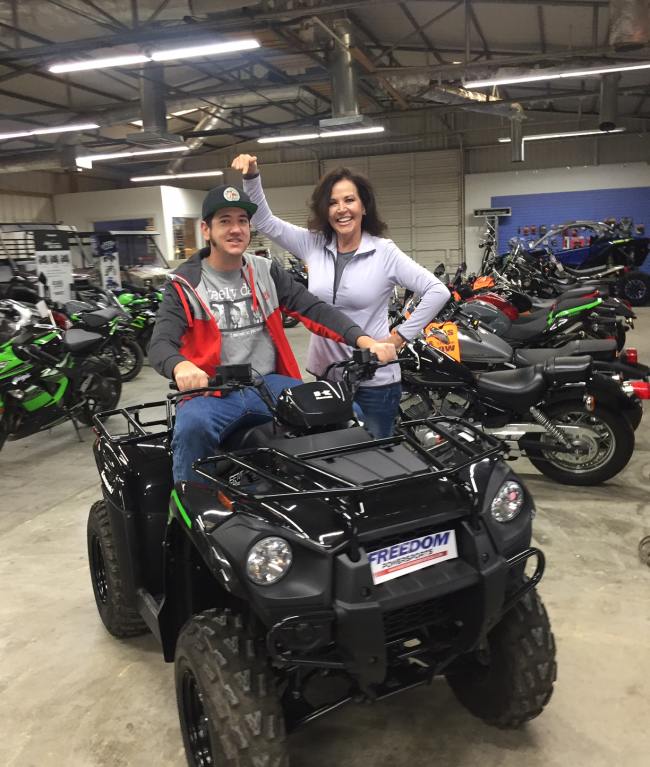 Happy Birthday Wil !!
Debra telling her son Wil that she is giving the ATV to him as a birthday gift.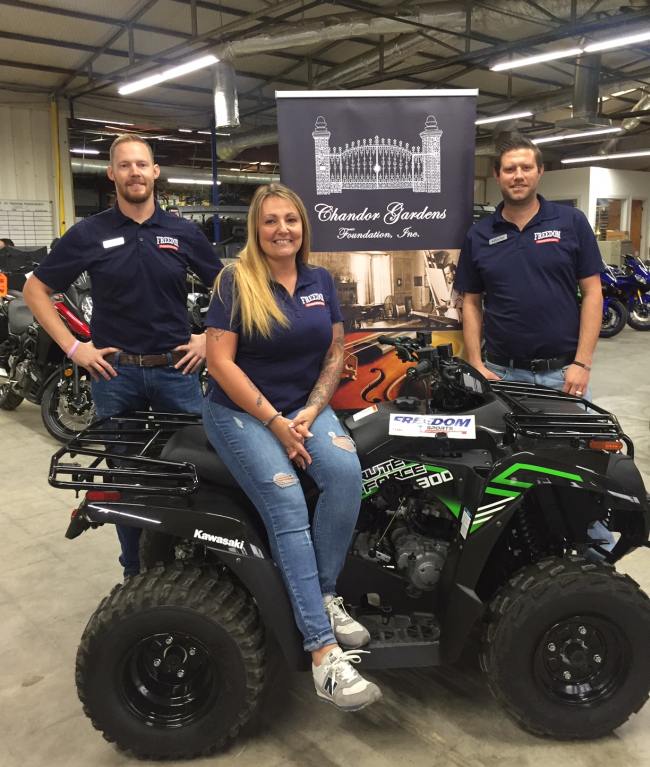 Thank-you to the outstanding team at Freedom PowerSports Decatur for the excellent service provided to us and our raffle winner. Freedom PowerSports Decatur sponsored the ATV for the raffle. Pictured in the photo (L to R): Chris Hall (Sales), Nicole Hufsey (General Manager), and Shane Raney (Sales)